Staff
Our dedicated staff are here to provide support, compassion, and information to help you through your journey of grief and the celebration of your loved one's life.
---
John and Kim Garrett
Owner / Funeral Director


John and Kim (Dillard) Garrett, have been married for over 30 years and have two grown children who are married and one precious granddaughter. John has been a licensed funeral director and professional embalmer for over 30 years. They raised their family in Broken Arrow until 2006, when they purchased the Smith Funeral Home in Checotah, now known as the Garrett Family Funeral Home and Cremation Service. In January of 2019, John & Kim purchased the Christian-Gavlik Funeral Home of Broken Arrow, now known as Garrett Funeral Home and Cremation Service. They are active members of First Baptist Church of Broken Arrow. "Serving is all we know"! We will serve your family as if they were our own.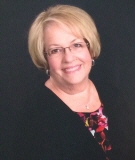 Katherine Thornhill
Administrative Coordinator
Katherine grew up in Jackson, Mississippi, moved to Merritt Island, Florida her senior year of high school where she graduated from Merritt Island High School. She attended Palm Beach Atlantic College (now University), got married to Allen Warren, moved to Little Rock, Arkansas and started her family. She spent the next 35 years as a Legal Secretary/Legal Assistant/Paralegal. She and her family moved to Broken Arrow, Oklahoma in 1990 and has called it home ever since. She is a member of First Baptist Church of Broken Arrow and active in the Catalyst Choir. After 40 years of marriage, Katherine was widowed. She reconnected with her high school sweetheart who was also recently widowed, and they married in 2016. Katherine and her husband, Michael Thornhill, merged their families and together share four children, 10 grandchildren and one great grandson. They love spending their free time traveling, fishing, music and loving on their family.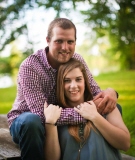 Hillary (Garrett) Arnold
While growing up, Hillary was actively involved in the arts, cheerleading and FBC Broken Arrow. Hillary moved and graduated from Checotah High School in 2012. After graduating college, Hillary met Matt Arnold at the New Community Church. Matt is from Fort Gibson, and they were married in 2017. They currently live in Fort Gibson, OK. Hillary works for the Department of Veterans Affairs as a Veterans Claims Examiner and Matt works for his Family-owned business, Arnold Fruit company.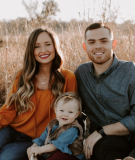 Seth Garrett
Growing up as a kid, Seth was heavily involved with local sports and First Baptist Church in Broken Arrow. In the 6th grade he moved and eventually graduated from Checotah High School. While home from college, Seth met Alix, who is from Muskogee, and the rest was history. Seth and Alix married in 2016, and shortly after moved back to Broken Arrow. In December of 2017 their lives got a whole lot better when their daughter Georgia Hadley was born. Currently, Seth is the Worship Pastor at Community Baptist Coweta, which is a campus of First Baptist Broken Arrow and Alix works for the VA in Muskogee as a Veteran Claims Examiner.